Dr Toh Chee Keong: zimberelimab trialled in new combination immunotherapy for PD-L1 positive metastatic non small cell lung cancer
Cara Yap, 30 July 2021
Study start date: May 2020

The randomised phase 2 open-label study will evaluate the safety and efficacy of zimberelimab (AB122) monotherapy, domvanalimab (AB154) in combination with zimberelimab, and domvanalimab in combination with zimberelimab and etrumadenant (AB928) in participants with front-line, PD-L1 positive, metastatic non-small cell lung cancer. Approximately 150 participants will be randomised to one of three treatment arms, and those who progress on the zimberelimab monotherapy arm may cross over to receive the third arm combination of zimberelimab + domvanalimab + etrumadenant. The primary objective of this clinical study is to evaluate the efficacy of each combination therapy by assessing objective response rate of participants with measurable disease by Response Evaluation Criteria in Solid Tumors (RECIST v1.1) and progression free survival.
About the principal investigator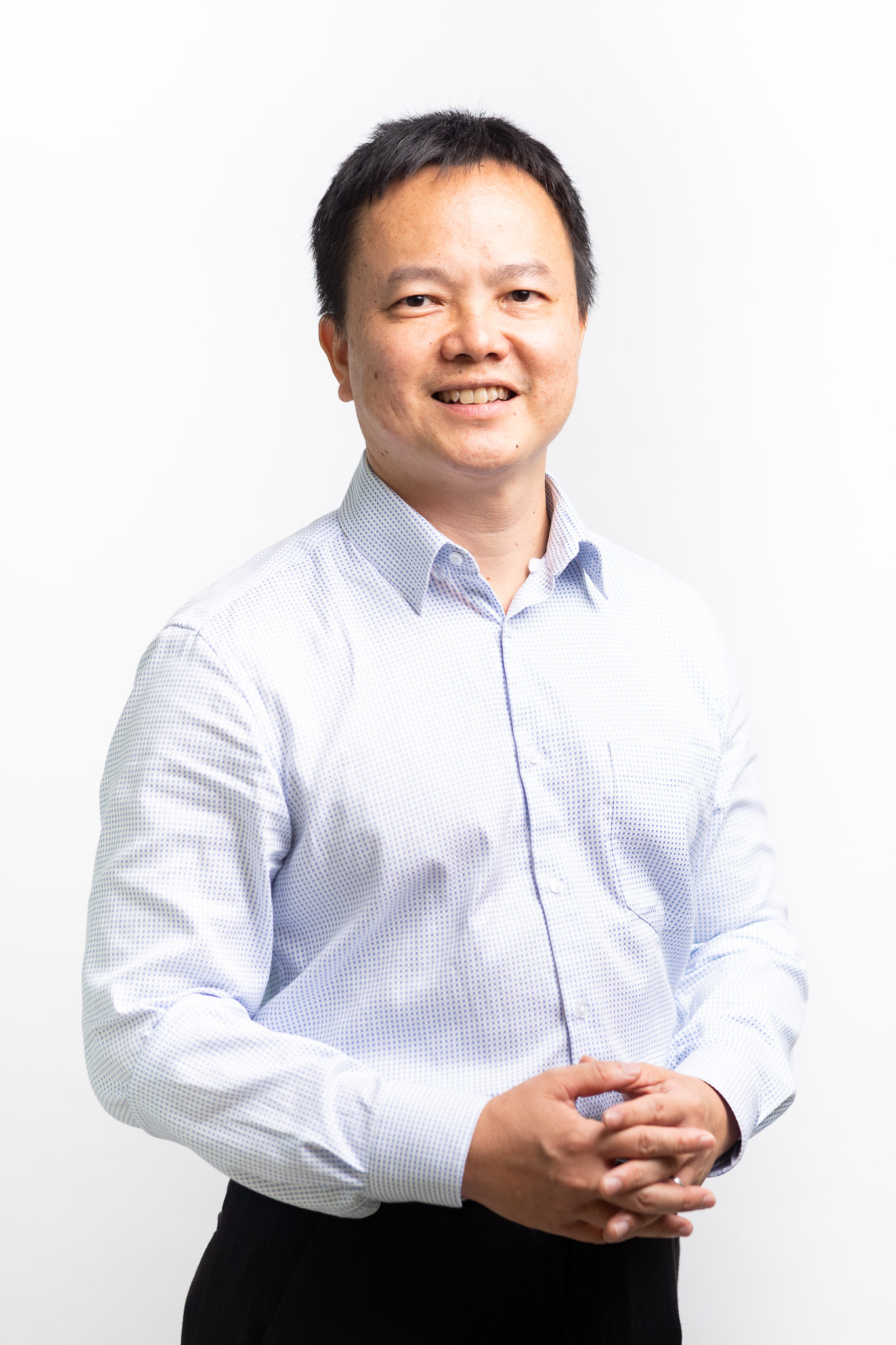 Dr Toh is a medical oncologist who sub-specialises in thoracic oncology including lung and thymic cancers, genitourinary oncology including prostate, kidney, bladder and testicular cancers, as well as head and neck cancers. He graduated from National University of Singapore (NUS) with the Gibb's gold medal in 1995, followed by MRCP (UK) in 2000 and specialist accreditation in Medical Oncology in 2004. He worked at the National Cancer Centre Singapore for the majority of his career, with a three year-stint at Raffles Cancer Centre, where he was director of clinical research, before joining Curie Oncology. Dr Toh is among the first researchers to publish on the clinical characteristics of lung cancer among never-smokers. It was later discovered that lung cancer in never-smokers formed a big group in the Asian population. He was the lead of the Lung Cancer Consortium project at National Cancer Centre to coordinate lung cancer research in Singapore, which paved the way for many publications and discoveries. He was also part of the team of the Large Collaborative Grant on 'Next-Generation Clinical Trials and Integrative Research for Fighting Lung Cancer' awarded by National Medical Research Council. Earlier in his career, he was one of few oncologists in Singapore to administer high dose interleukin-2 as a form of immunotherapy treatment for kidney cancer and melanoma. He has led and was a co-investigator in many clinical trials, and was assistant professor at the Yong Loo Lin School of Medicine, NUS and Duke-NUS medical school.
Tell us more about the available treatment options for advanced non-small cell lung cancer. What are their limitations?
The current treatment for stage 4 non-small cell lung cancer depends on the type of genetic aberrations on a patient's tumour tissue. For example, if the patient has the EGFR or ALK gene mutations, they can undergo targeted therapy. However, for patients whose tumors do not have genetic aberrations, their options are mainly chemotherapy with or without immunotherapy. Some patients without genetic aberrations can receive immunotherapy without chemotherapy, while others require both, so one of the concerns is the side effects from chemotherapy. Currently, immunotherapy-only treatments are effective for a small group of patients.
Why is this particular study so significant?
We are looking at combinations of two or three immunotherapy drugs, with the hope that the combination can stimulate the immune system and confer a better clinical outcome for patients.
How does this particular immuno-oncology drug combination differ from other similar treatments?
This trial mainly involves the use of immunotherapy, with three different study arms, each of which involves drugs that act on the immune system. The study explores whether patients can respond better to a combination of immunotherapy drugs. We also want to see whether the use of immunotherapy drugs without chemotherapy can result in good responses in non-small cell lung cancer. At the moment, one of the standard treatments is a PD-1 inhibitor that acts on the pathway involving this PD-L1 axis. So one of our study arms involves the use of a newly developed PD-1 inhibitor produced by a different drug company.
Have there been similar studies preceding this? If so, what were their notable findings?
There are other combination immunotherapy trials for non-small cell lung cancer, but they don't use the same drugs, though they are similar. Some of the trials have shown that the combination of two drugs can elicit a higher response compared to one drug alone in patients with non-small cell lung cancer. However, none of these trials have an arm that combines three immunotherapy drugs, so we don't know if this can prompt a better response.
The study is designed based on mechanism of action, which is used to describe how a drug or other substance produces an effect in the body. There's a hope that different mechanisms can work synergistically to improve the response rate. This is actually based on hypothesis, which is why we need the trial to ascertain this in a clinical setting. We don't know what the side effects are, so this trial also explores the safety of this particular combination.
CLICK HERE TO SIGN UP for automatic updates on new cancer trials like this
What do we know about zimberelimab?
It is a newly developed PD-1 inhibitor with a known mechanism of action, and is not commercially available. There are many similar PD-1 inhibitors produced by different companies, which have been shown to be effective in non-small cell lung cancer. This drug has been tested in other trials of non small cell lung cancer and works just as well as the PD-1 inhibitors from other companies.
What is the rate of progression-free survival for patients with locally advanced/metastatic non-small cell lung cancer, who have received combination therapy?
We have yet to determine the efficacy for combination therapy in ongoing trials, but patients with non-small cell lung cancer who have been treated with commercial PD-1 inhibitors show better survival rates. For example, in patients who have undergone immunotherapy treatment using PD-1 inhibitors such as pembrolizumab and Nivolumab, the five-year survival rate can be up to 20 per cent, as compared to a five-year survival rate of 5 per cent prior to the use PD-1 inhibitors.This is considered to be a good result for patients with stage 4 lung cancer.
Who is eligible for the trial? Are there any unique requirements such as specific biomarkers/molecular profiles?
Patients must have advanced non-small cell lung cancer and have not had any prior treatment. Biomarker-wise, they must have expression of PD-L1 of more than or equal to 50 per cent.
What else should physicians and patients take note of, with regards to this trial?
This trial features the use of new immunotherapy drugs with different mechanisms of action, and with a new combination, there may be a chance of a higher response. This trial is also looking at the safety of this combination, so the side effects of the combination may not be clear till we have accrued enough patients for the trial.
What are the exciting developments to take note of, as well as challenges, in the evolving field of immunotherapy for lung cancer?
In lung cancer immunotherapy, PD-1 inhibitors have over the past few years shown to produce very good effects in some patients. With such drugs, patients can live beyond five years. I do not, however, think that continuing to use PD-1 inhibitors alone will improve on these results, which is why there are a lot of studies looking at combination immunotherapy. We are doing better than ever, and look forward to more positive advancements in the coming years.
The trial above is featured on Oncoshot's regularly updated listing of cancer clinical trials. Visit the page to discover more trials that may be suitable for your patients.
*The content in this article is purely educational and written for healthcare professionals. It does not contain forward-looking statements, or those specific to commercial enterprise.