Sat 26 September 2020
Webinar by the Breast Cancer Foundation
Screening and Diagnosis of Breast Cancer
For Patients, Caregivers and Members of The Public
Webinar Details
This webinar took place on:
Sat 26 September 2020
Agenda
General advisory by Dr Lynette Ngo (Medical Oncologist, Curie Oncology) on breast cancer prevention, screening and diagnosis

Presentation by Ms Samantha Seah (General Manager, Breast Cancer Foundation) highlighting support services provided by Breast Cancer Foundation

Panel Q&A by:

Dr Sim Yirong (Breast Surgeon, National Cancer Centre Singapore)

Dr Lynette Ngo (Medical Oncologist, Curie Oncology)

Ms Samantha Seah (General Manager, Breast Cancer Foundation)
About this webinar
In the lead up to breast cancer awareness month in October, Screening and Diagnosis of Breast Cancer kicks off a new series of webinars by Breast Cancer Foundation and Oncoshot. This aims to empower both patients as well as those who have not gotten breast cancer with knowledge on how to detect as well as manage the condition, with resources available in Singapore.
The first webinar covers preventative measures that patients can take to lower their risk of developing breast cancer, as well as the tools and available services for screening and diagnosing the disease. Medical experts will debunk misconceptions related to breast cancer, which is the most commonly occurring cancer among women in Singapore.
Speakers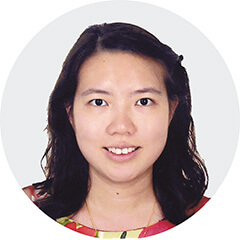 Dr Sim Yirong
Dr Sim Yirong graduated with a medical degree and PhD from the University of Cambridge in 2009, and obtained her fellowship with Royal College of Surgeons Edinburgh in 2016. Her focus and interests are in breast cancer research and in education. She is currently a Consultant at the Division of Surgical Oncology at the National Cancer Centre Singapore.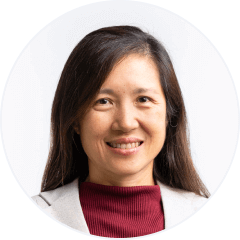 Dr Lynette Ngo
Dr Lynette Ngo is a medical oncologist who specialises in women's cancers – breast and gynaecologic cancers including ovary, endometrial, uterine and cervical cancers. Dr Ngo's areas of interest are in breast and gynaecologic cancers, hereditary cancers and genetic counselling, psychosocial oncology and palliative medicine, in addition to general medical oncology.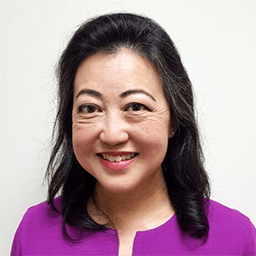 Ms. Samantha Seah
At Breast Cancer Foundation, Ms. Samantha Seah spreads the message that breast cancer is not a woman's issue – it affects society as a whole. Before moving to the social service sector, she spent over 20 years with global consumer brands, holding a variety of senior management roles in both domestic and regional markets such as MasterCard, Georg Jensen, and Yves St Laurent.
Panel Moderator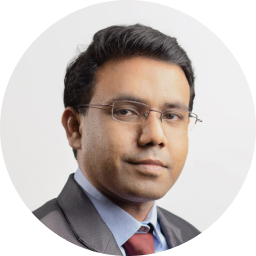 Dr. Huren Sivaraj
Dr Huren Sivaraj is a Medical Oncologist and the Co-founder of Oncoshot — a cancer clinical trial matching tool and collaborative platform for patients, caregivers and oncologists. Dr Huren's research efforts are centred on developing technologies to assist patients and oncologists in Asia in navigating the complex cancer clinical trial and oncology treatment landscape.
Organized by

Breast Cancer Foundation
Breast Cancer Foundation (BCF) is a social service agency with the mission to eradicate breast cancer as a life-threatening disease. BCF is committed to raising awareness about breast cancer through talks, events and publications that advocate early detection through regular screening. BCF also supports survivors and their families through various counselling and training activities.

Oncoshot
Oncoshot is a cancer-focused platform for patients, oncologists and cancer hospitals. It aims to solve the problems of poor access to clinical trials and inadequate specialist care options in Asia through a combination of cancer-domain expertise and deep technology applications. Oncoshot provides free access to its clinical trial matching tool and supports patients in exploring treatment options through its network of collaborating clinical partners.
Ask us anything
Register below to receive the link to our webinar and related resources.
Kindly contact the Oncoshot team via our Intercom app at the bottom right of the screen, or via email at support@oncoshot.com if you have further questions.
Did you miss our last webinar?
Don't worry, simply visit our blog for a comprehensive guide on breast cancer screening and diagnosis.
Get webinar link
Fill in the form and watch the webinar