Phase 3 Study of MRTX849 (Adagrasib) vs Docetaxel in Patients With Advanced Non-Small Cell Lung Cancer With KRAS G12C Mutation
Trial number:
Trial phase:

3
Study type:

Targeted therapy, Chemotherapy, Biomarker
Overall status:

Recruiting
Study start date
April, 2021
Scientific title
A Randomized Phase 3 Study of MRTX849 Versus Docetaxel in Patients With Previously Treated Non-Small Cell Lung Cancer With KRAS G12C Mutation
Summary
This Phase 3 study will evaluate the efficacy of the investigational agent MRTX849 (adagrasib) versus docetaxel in patients who have been previously treated for metastatic NSCLC with a KRAS G12C mutation.
Inclusion Criteria:
Histologically or cytologically confirmed diagnosis of NSCLC with KRAS G12C mutation.Candidacy to receive treatment with docetaxel.
Crossover Inclusion Criteria:
Evidence of RECIST 1.1 defined disease progression on docetaxel per BICRECOG performance status 0-2
Exclusion Criteria:
Prior treatment with an agent targeting KRAS G12C (e.g., AMG 510, Sotorasib).Active brain metastases.
Crossover Exclusion Criteria:
Receipt of any other systemic anti-cancer therapy after last administration of docetaxel on the study.
Study design
Primary purpose:

Treatment,
Allocation:

Randomized,
Intervention model:

Parallel Assignment,
Masking:

None (Open Label),
Conditions
Metastatic Non Small Cell Lung Cancer, Advanced Non Small Cell Lung Cancer
Other study ID numbers
849-012
Choose trial site (196)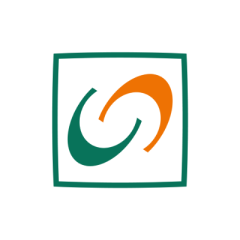 National Cancer Centre Singapore
Recruiting