Dose Escalation Study of a PD1-LAG3 Bispecific Antibody in Patients With Advanced and/or Metastatic Solid Tumors
Trial number:
Trial phase:

1
Study type:

Immunotherapy, Targeted therapy
Overall status:

Recruiting
Study start date
November, 2019
Scientific title
An Open Label, Multicenter, Dose Escalation, Phase 1 Study to Evaluate Safety/Tolerability, Pharmacokinetics, Pharmacodynamics and Preliminary Anti Tumor Activity of RO7247669, a PD1-LAG3 Bispecific Antibody, in Patients With Advanced and/or Metastatic Solid Tumors
Summary
This is a first-in-human, open-label, multicenter, Phase I multiple-ascending dose (MAD) study of RO7247669, an anti PD-1 (programmed death-1) and LAG-3 (Lymphocyte-activation gene 3) bispecific antibody, for participants with advanced and/or metastatic solid tumors. This study aims to establish the maximum tolerated dose (MTD) and/or define the recommended phase 2 dose (RP2D) based on the safety, tolerability, pharmacokinetic (PK) and/or pharmacodynamic (PD) profile of RO7247669, and to evaluate preliminary anti-tumor activity in participants with solid tumors. An expansion part of the study is planned to enroll tumor-specific cohorts to evaluate anti-tumor activity of the MTD and/or RP2D of RO7247669 and to confirm safety and tolerability in participants with selected tumor types.
Inclusion criteria
Patient must have histologically or cytologically confirmed advanced and/or metastatic solid tumor malignancies for which standard curative or palliative measures do not exist, are no longer effective, or are not acceptable to the patientEastern Cooperative Oncology Group Performance Status 0-1 Fresh biopsies may be required Women of childbearing potential and male participants must agree to remain abstinent or use contraceptive methods as defined by the protocol
Additional Specific Inclusion Criteria for Participants with Melanoma
Histologically confirmed, unresectable stage III or stage IV melanomaNot more than 2 prior lines of treatment for metastatic disease are allowed prior to enrolling in the study Prior treatment with an approved anti-PD-1 or anti-PD-L1 agent
Additional Specific Inclusion Criteria for Participants with Non-Small Cell Lung Cancer who Previously Received Treatment for Metastatic Disease
Participants with histologically confirmed advanced non-small cell lung cancerNot more than 2 prior lines of treatment for metastatic disease are allowed prior to enrolling in the study Previously treated with approved PD-L1/PD-1 inhibitors Tumor PD-L1 expression as determined by immunohistochemistry assay of archival tumor tissue or tissue obtained at screening
Additional Specific Inclusion Criteria for Participants with Esophageal Squamous Cell Carcinoma
Participants whose major lesion was histologically confirmed as squamous cell carcinoma or adenosquamous cell carcinoma of the esophagusParticipants who have previously received not more than 1 prior line of treatment for metastatic disease prior to enrolling in the study
Additional Specific Inclusion Criteria for Participants with Non-Small Cell Lung Cancer who Previously did not Receive Treatment for Metastatic Disease
Participants with histologically confirmed advanced non-small cell lung cancerTumor PD-L1 expression as determined by immunohistochemistry assay of archival tumor tissue or tissue obtained at screening
Exclusion criteria
Pregnancy, lactation, or breastfeedingKnown hypersensitivity to any of the components of RO7247669 Active or untreated central nervous system (CNS) metastases An active second malignancy Evidence of concomitant diseases, metabolic dysfunction, physical examination finding, or clinical laboratory finding giving reasonable suspicion of a disease or condition that contraindicates the use of an investigational drug or that may affect the interpretation of the results or render the participant at high risk from treatment complications Positive HIV, hepatitis B, or hepatitis C test result Known active or uncontrolled bacterial, viral, fungal, mycobacterial, parasitic, or other infection Vaccination with live vaccines within 28 days prior to Cycle 1 Day 1 Treatment with oral or IV antibiotics within 2 weeks prior to Cycle 1 Day 1 Active or history of autoimmune disease or immune deficiency Prior treatment with adoptive cell therapies, such as CAR-T therapies Concurrent therapy with any other investigational drug < 28 days or 5 half-lives of the drug, whichever is shorter, prior to the first RO7247669 administration Regular immunosuppressive therapy Radiotherapy within the last 4 weeks before start of study drug treatment, with the exception of limited palliative radiotherapy Prior treatment with a lymphocyte activation gene-3 (LAG-3) inhibitor
Additional Specific Exclusion Criteria for Participants with Non-Small Cell Lung Cancer who Previously Received Treatment for Metastatic Disease
Participants with the following muations, rearrangements, translocations are not eligible: EGFR, ALK, ROS1, BRAFV600E, and NTRK
Additional Specific Exclusion Criteria for Participants with Esophageal Squamous Cell Carcinoma
Prior therapy with any immunomodulatory agents
Additional Specific Exclusion Criteria for Participants with Non-Small Cell Lung Cancer who Previously did not Receive Treatment for Metastatic Disease
Prior therapy for metastatic disease is not permittedNeo-adjuvant anti-PD-1 or anti-PD-L1 therapy is not allowed
Study design
Primary purpose:

Treatment,
Allocation:

Non-Randomized,
Intervention model:

Single Group Assignment,
Masking:

None (Open Label),
Conditions
Solid Tumors, Metastatic Melanoma, Non-small Cell Lung Cancer, Esophageal Squamous Cell Carcinoma
Other study ID numbers
NP41300; 2019-000779-18
Choose trial site (41)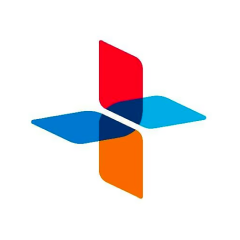 National University Hospital 119074
Not yet recruiting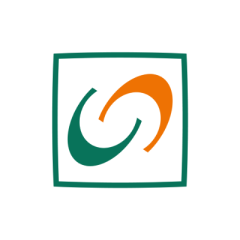 National Cancer Centre Singapore
Completed
11 Hospital Crescent, Singapore 169610