Roll-over Study to Allow Access to Certinib (LDK378) for Patients Who Are on Ceritinib Treatment in a Novartis-sponsored Study
Trial number:
Trial phase:

4
Study type:

Targeted therapy
Overall status:

Recruiting
Study start date
December, 2015
Scientific title
An Open-label, Multi-center, Phase IV Roll-over Study in Patients With ALK Positive Malignancies Who Have Completed a Novartis-sponsored Ceritinib (LDK378) Study and Are Judged by the Investigator to Benefit From Continued Treatment With Ceritinib
Summary
The rollover study will provide ceritinib to patients who are currently receiving treatment with ceritinib within a Novartis-sponsored study and in the opinion of the investigator, would benefit from continued treatment with ceritinib.
- Patient is currently receiving treatment with ceritinib within a Novartis-sponsored study which has fulfilled the requirements for the primary objective and, in the opinion of the Investigator, would benefit from continued treatment.
- Patient has demonstrated compliance, as assessed by the investigator, with the parent study protocol requirements.
- Willingness and ability to comply with scheduled visits, treatment plans and any other study procedures.
- Written informed consent obtained prior to enrolling in the roll-over study and receiving study medication. If consent cannot be expressed in writing, it must be formally documented and witnessed via an independent trusted witness.
- Patient has been permanently and prematurely discontinued from ceritinib study treatment in the parent study due to any reason.
- Patient currently has unresolved toxicities for which ceritinib dosing has been interrupted in the parent study.
- Pregnant or nursing (lactating) women, where pregnancy is defined as the state of a female after conception and until the termination of gestation, confirmed by a positive serum hCG laboratory test.
- Women of child-bearing potential, defined as all women physiologically capable of becoming pregnant, unless they are using highly effective methods of contraception during dosing and for 3 months afer stopping ceritinib treatment.
- Sexually active males unless they use a condom during intercourse while taking drug and for 3 months after stopping ceritinib and should not father a child for at least 3 months after the last dose of treatment.
Study design
Primary purpose:

Treatment,
Allocation:

Non-Randomized,
Intervention model:

Single Group Assignment,
Masking:

None (Open Label),
Conditions
ALK Positive Malignancies
Choose trial site (72)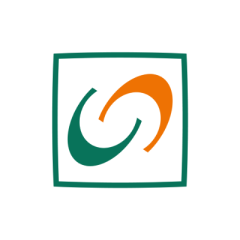 National Cancer Centre Singapore
Recruiting